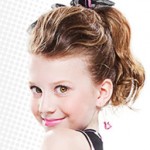 This wiki is about Alanna Palombo and the fabulous movie standing ovation! In the movie Alanna calls herself Alanna wannabe,a spoiled girl who always gets her way and Alanna is definitely a wannabe! In the movie Alanna eventually joins the singing group of 12 year olds. Their band name is the 5 ovations! When Alanna joins the crew she also joins in the rivalry of the wiggies, a band of girls who are the most spoiled and daughter of a rich wig maker. One of the girls has a manager. She has a bag of tricks which is highly dangerous! The girl and her manager finally find a man who stole millions of dollars from the managers father! The man who stole turns out to be the girls' runaway father who returns the money and makes a big party so his daughter will finally smile after his long time away from her. This doesn't give too much info because honestly you should watch it! Here is a picture of one of the wiggies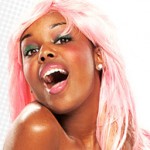 Ad blocker interference detected!
Wikia is a free-to-use site that makes money from advertising. We have a modified experience for viewers using ad blockers

Wikia is not accessible if you've made further modifications. Remove the custom ad blocker rule(s) and the page will load as expected.